HEATHER GAY (NAM)
VP of Usability and Market Research
Heather brings over 15 years of research management experience to Mediabarn.  She has a special ability to look at a situation through the eyes of a target audience, especially consumers.  Her enthusiasm, coupled with the confidence of a seasoned researcher, makes projects run smoothly.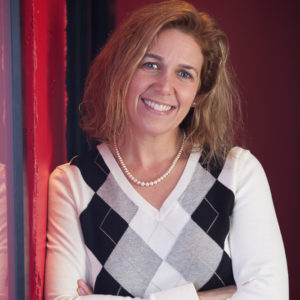 Prior to joining Mediabarn, Heather managed the market research departments at GlobalEnglish Corporation, Central Garden & Pet, and The Learning Company.  In addition, she led the qualitative team at Socratic Technologies, Inc. and started her research career at Frost & Sullivan.
Heather is passionate about understanding why consumers make their choices regarding branding, packaging, and price.  Her in-depth interviews and ability to skillfully ask the right questions help to uncover insights that otherwise might go unnoticed.  Her specialty is e-learning and she has extensive experience researching early childhood software products, foreign language software for teens and adults, online curricula, and interactive toys. She has published several articles on testing with children and conducting research. She has traveled nationally and internationally to moderate over 3,500 research interviews, focus groups, and ideation sessions.
Heather has spoken at the User Experience Professional Association's local and national conferences, and has lead g the Review Committee for several years for the UXPA International Conferences.  Heather holds an MBA with an emphasis in Marketing from the University of San Francisco; a BA in International Affairs with a minor in Psychology from The George Washington University; and is a graduate of RIVA's Moderator Training School.